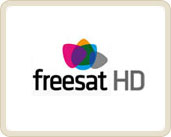 Why pay a small fortune just to avoid subjecting yourself to French TV? Freesat is the cheaper way to get UK TV in your french home. No cards, no monthly subscriptions. A one time buy of € 199 gets you your own Freesat decoder working anywhere in France and you're ready to start channel surfing.
We install Freesat in Paris and we cover all of France through a network of registered professional installers. DIY kits are also available coming with detailed instructions in both english and french.
Do I need an english TV to watch Freesat in France? An english TV is fine but any French TV will do the job as well. The service includes BBC1, BBC2, ITV, Channel 4, five ...
professional installations
Installation is all important! We can professionally fit the Freesat minidish for you and ensure discrete and trouble-free operation...
english team
With more than 18 years of experience in aireals and dishes you are sure to receive quality installation and service... fransat tv gratuite